Post by NINA ABIGAIL LAWRENCE on Apr 20, 2012 0:35:27 GMT -5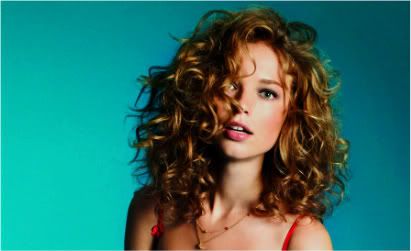 NINA ABIGAIL LAWRENCE
FULL NAME: Nina Abigail Lawrence
NICK NAME: Nana, if you're a childhood friend
AGE: 19
COMMUNITY SUPPORT: Quester
ORIENTATION: Curious. She thinks boys are more fun, though
SPIRIT AND MOVIE: Nala
(The Lion King)
FACE CLAIM: Heloise Guerin
EYE COLOR: Cloudy grey-blue
HAIR COLOR: Golden brown
HEIGHT AND WEIGHT: 5'8", 130 lbs
DESCRIPTION: Nina is just your typical girl-next-door, in terms of looks. She's tall and thin—almost gangly, but she has enough muscle tone from her volleyball days to make her look ever-so-slightly athletic. Naturally pale, Nina will go out of her way to get a nice summer tan for the warmer months. She likes a little color, and she even likes the freckles that pop out on her nose and shoulders. Usually she dresses in something casual and effortless, like denim shorts and a cotton shirt, but now that she lives in New England she's had to compile an entirely new wardrobe. Mostly this involves jeans and some sort of jacket or light sweater thrown over one of her favorite breezy summer tops, because she can't bring herself to get rid of them or throw them away, no matter how impractical they are.
Nina's face is open and friendly by nature—a strong jawline with full cheeks (
not
apple cheeks, as she is apt to point out) gives her an air of perpetual youth. Her lips are full and almost pouty, with the slightest tweak upwards at the corners, and are prone to wide smiles full of secrets and giggles. Her front teeth have a gap between them that shows whenever she grins or laughs. She has a petite little nose with a little bit of bulb at the end, and high cheekbones that luckily add a little maturity to a young-looking face. Her tilted, wide-spaced eyes are a cloudy shade that can look blue, grey, or even a little greenish depending on the lighting and environment.
Nina's hair is one of her most defining features—it's rather big and distinctive. The color is normal: tawny brown, with a little bit of blonde if she gets enough sun. It's the texture that gets noticed: Nina's hair is hopelessly curly and incredibly full. When left unattended, her curls will expand into a halo of frizz around her head. When she styles her hair, it's capable of looking like a reasonably coiffed batch of ringlets. But this is a rare occurrence, and Nina's hair always ends up looking a bit wild.
PERSONALITY: Everything is a game or a new opportunity for Miss Lawrence. She's endlessly playful, a bit opportunistic, and doesn't really take things seriously. She seems to trip by in life, seizing upon new circumstances by sheer accident, and somehow keeping herself alive and comfortable without any serious effort. Her family calls her happy-go-lucky, but a few of her teachers called her unorganized and simply
lucky
at best. Nina rarely makes plans, and when she does she rarely keeps them. She's not very good at thinking more than a few hours or days in advance, and she's flighty when it comes to commitment. She likes keeping her options open and seeing where life leads her.
Nina loves games, and sometimes treats life as a giant game that she's just a part of. She'll get involved in things out of sheer curiosity, and stay involved just to see where they lead her. Not much bothers her, and she'd rather laugh something off than stew over it. She's easy-going and a very low-maintenance person, so long as you can keep track of her.
Although she might shy away from romantic commitment after she's gotten bored playing games, Nina loves her friends. Generally, she has a lot of them—she's easy to get along with, usually cheerful, and always up for a new adventure no matter what time it is. Nina tends to have an incredibly large circle of acquaintances, but few people that actually know anything about her. She's better at hanging out and laughing over a 2 am game of bowling than she is at having heart-to-hearts. In fact, Nina finds it hard to be alone. She was so dependent on social interactions during her high school years that she would only consent to spending time by herself while showering or sleeping. She's a bit less extreme now, but still friendly, extraverted, and socially oriented. She values her friends, and genuinely thinks well of most people.
Nina jumps right into things without thinking about them. Some call it impulse, and some call it courage—she sees something she wants, and she goes for it. It gets her into trouble more often than not, but Nina has the good fortune of being able to laugh off most things or smile/charm her way out of sticky situations. She's childish in many ways—still emotionally immature and codependent on other people for constant companionship. She's not very patient, and not good at planning or taking things seriously. Luckily, the spirit that has recently made itself at home in her head is a bit better at dealing with the real world. Although Nala rarely presents herself as anything more than a calming influence or a subtle reminder to actually buy milk and bread at the grocery store, even that little bit of contact has been helping Nina grow up a little bit.
HAS BEEN LIVING IN MEMORY: 3 months
HOMETOWN: Plano, TX
FAMILY MEMBERS:
Brian Lawrence, 60, father
Gina Lawrence, 56, mother
Heather (Meyers), 32, sister
Michael Lawrence, 31, brother
Nicholas Lawrence, 28, brother
Sarah Lawrence, 26, sister
Madeline Gonzales, 26, sister
Joshua Lawrence, 24, brother
Caleb Lawrence, 22, brother
HISTORY: Nina Abigail was born as the eighth and final child of the Lawrence family, and automatically took her place at the bottom of the totem pole.
DISNEY CHARACTER:
STATUS: awakened or dormant
ABILITIES/ATTRIBUTES:
DESCRIPTION: one or two paragraphs. describe how your character gets on with their character, if their character is awakened yet, their character's history/plot/movie and effect of it on your character
YOUR NAME:
YOUR AGE:
YOUR RP EXPERIENCE:
YOUR SAMPLE: three paragraph min